Welcome to the Future of Efficient Business
Since 1982 Outdoor Retailer has provided a space to engage and strengthen the outdoor industry—it's the gathering place of our community. And now, you can connect 365 days a year.
Introducing Outdoor Retailer Digital Market, powered by Elastic Suite. This world class digital B2B platform provides brands the opportunity to present curated collections and buyers to source and order new products more strategically. Access thousands of ready buyers and brands year-round with Outdoor Retailer Digital Market.
It's efficient business made affordable.
01
Beyond in-person
Complimenting the in-person tradeshow experience by allowing you to focus on product presentations and relationship building rather than order forms, catalogs, and workbooks.
02
Virtual Flexibility
Digital Market inspires collaboration and engagement between retailers, reps, and brands with tools to drive sell-in and improve sell-through.
03
Priced Just Right
An affordable price point for brands to gain access to Digital Market's suite of tools.
For Brands

Accelerate your B2B commerce
It's time to increase engagement, acquire new retailers, and deliver greater value to your customers. With Digital Market, provide your current retailers an immersive buying experience while opening new doors all in one place.  
Boost sales
Reach more retailers
Streamline the wholesale process
Customize to your brand and buyer's needs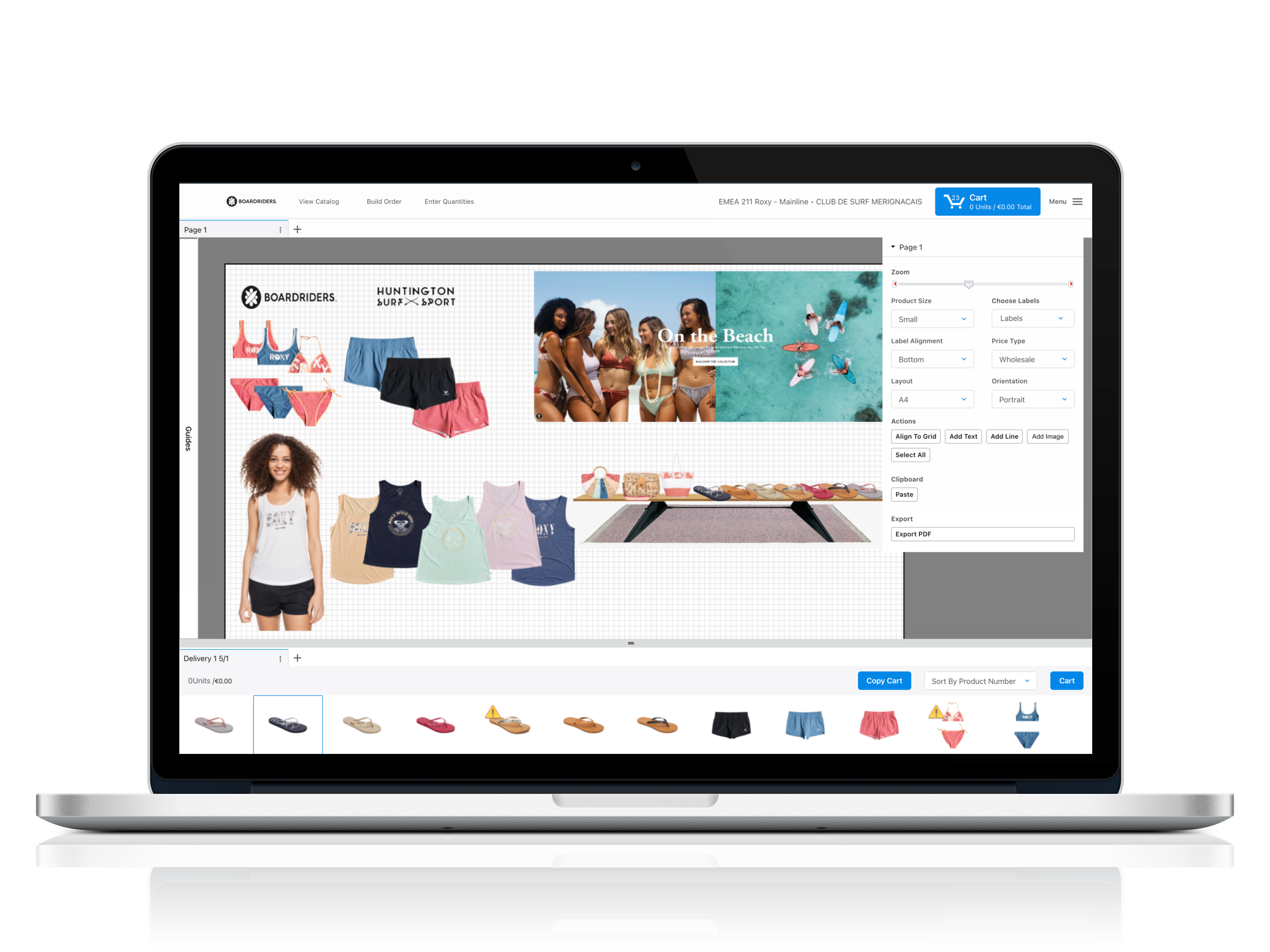 The industry's leading virtual selling wholesale platform
Digital Catalogs
Virtually present your line, achieve higher sales volume and boost sustainability through digital product catalogs.
Rich Brand Storytelling
High quality images provide a richer showroom-type experience to digitally portray your brand and products.
Streamlined Ordering
A seamless transition from digital catalog, to assortment building, to order entry means greater accuracy and streamlined purchasing. 
For Reps

Sell more, save time

 
Sell smarter, not harder. Take advantage of Digital Market's robust technology to put the right products in front of the right buyers to drive sell-in and improve sell-through.
Increase retailer collaboration
Modernize the order process
Curate your product lines in a virtual show room
Expand your buyer prospect base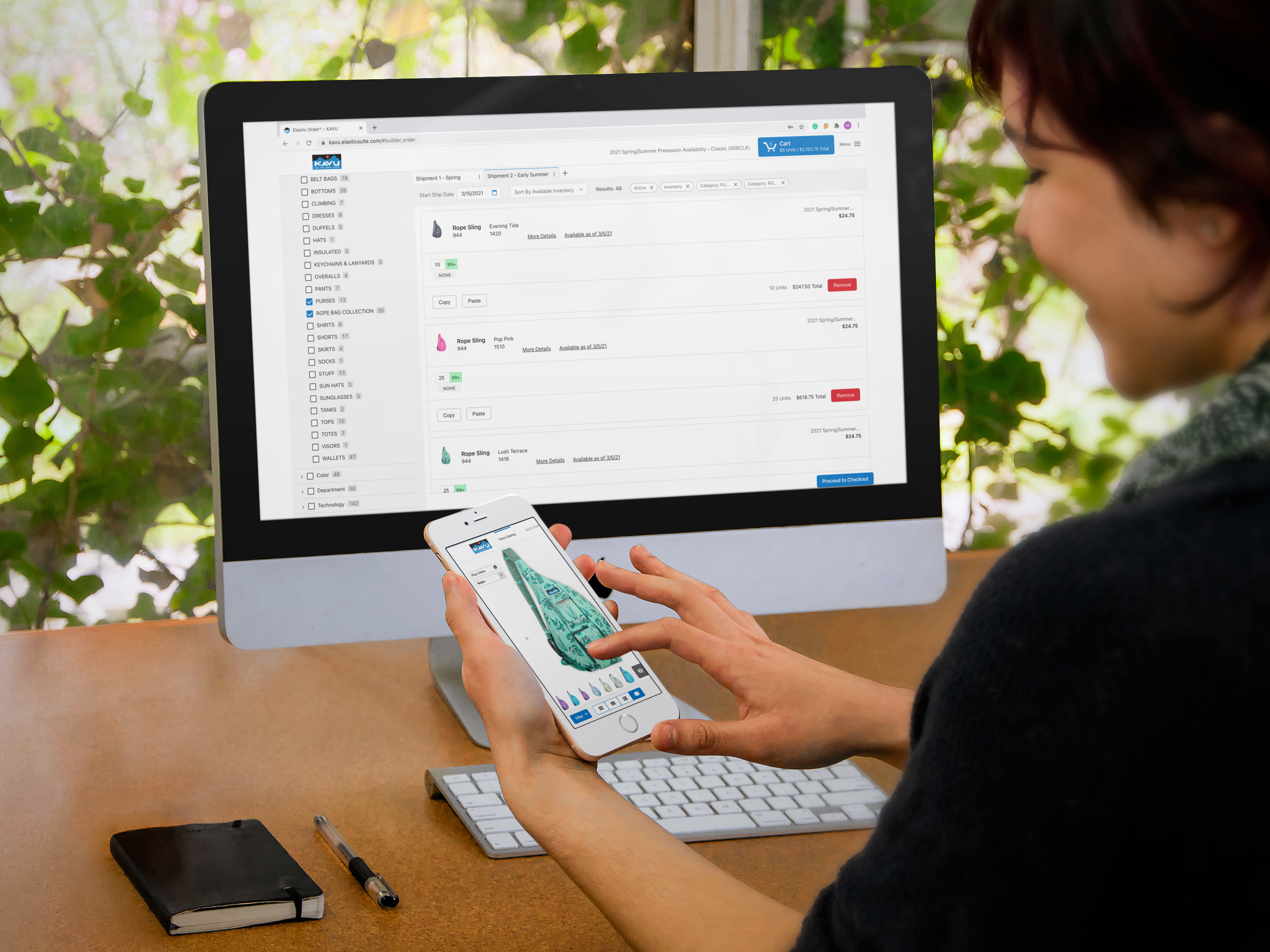 Best in class selling tools
Better Sales Presentations
The highest quality digital tools create more streamlined and effective sales presentations. 
Whiteboard Merchandising
Help retailers visualize brands and products in their stores with powerful whiteboard merchandising.
Hassle Free, Multi-Ship Orders
Go from digital catalogs and sales workbooks to complex, multi-ship orders all in just one click.
For Retailers

Streamline your ordering
Access all the brands you buy, and discover new ones, all in one place.
Discover new brands and products
Ordering made easy…save time!
Simplify the wholesale experience
Source products across multiple brands
Take the transactions and interactions beyond the show floor:
Prepare. Dive into Digital Market ahead of Outdoor Retailer to discover new brands, research products, preview lines, spot trends, and view digital catalogs.
Take-Action. Compare size, fit, color, and materials at the show. Meet with brands, reps, and experts to collaborate and make better informed purchasing decisions.
Follow-Up. Review your notes, submit orders, place reorders, make adjustments, view new product launches…all within Digital Market!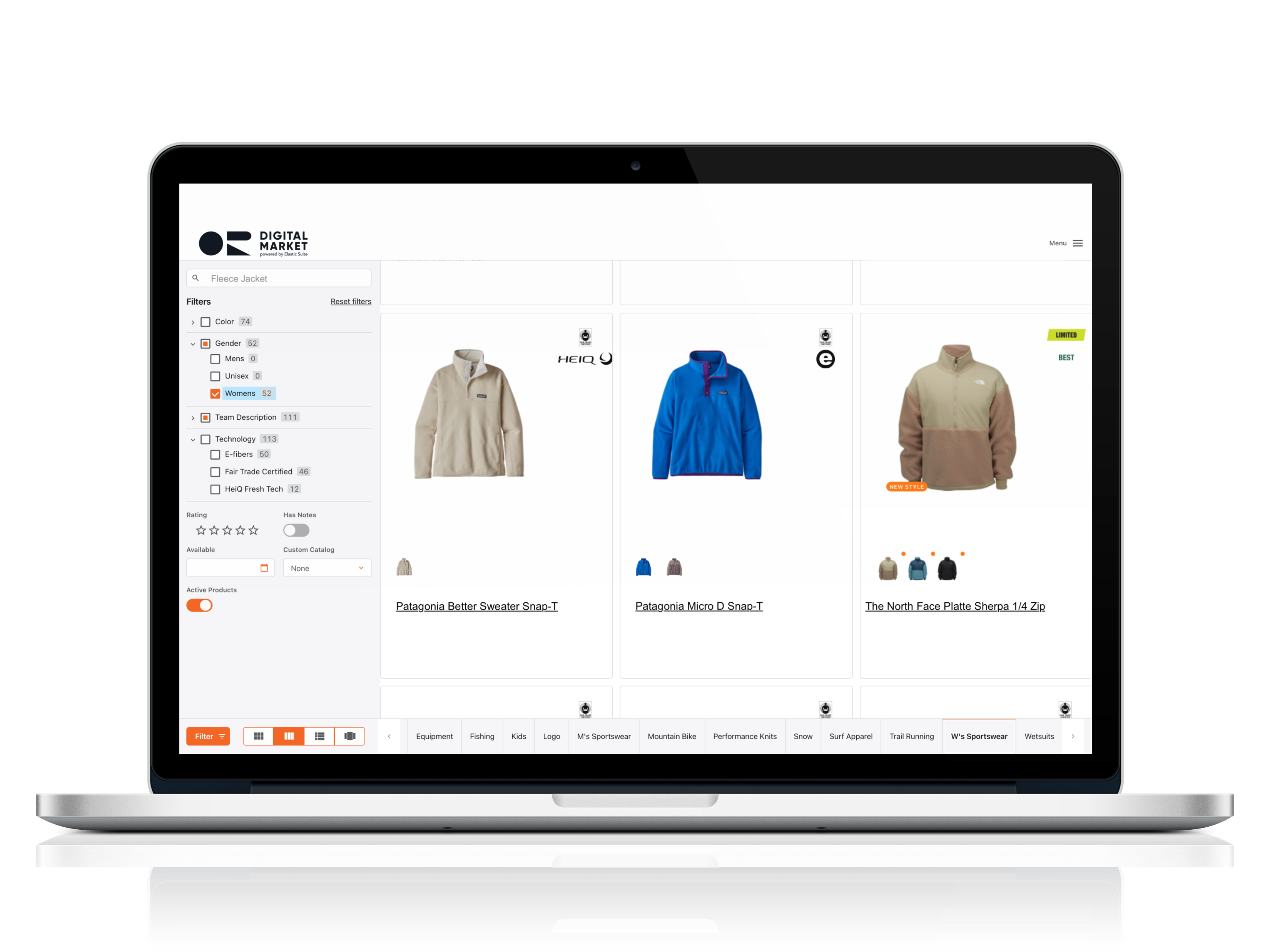 Universal access with the most friendly UX 
Interactive Digital Catalogs
Virtually and digitally access entire interactive catalogs to more effectively manage all of your brands and products.
Assortment Planning
Intuitive assortment planning tools allow buyers to digitally browse and more collaboratively engage with product lines. 
Seamless Ordering and Inventory
A seamless process for ordering and reordering provides efficient real time order tracking and inventory management.