Outdoor Retailer Chooses Denver
---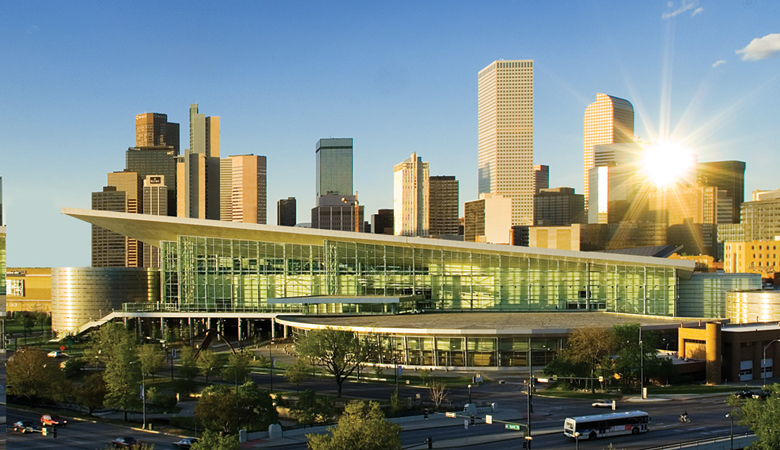 For 35 years Outdoor Retailer has enjoyed the trust of the outdoor community, who know we can be relied upon to propel our industry forward. In that spirit, we announce that Denver, Colorado has been selected as Outdoor Retailer's new home for all shows, including Outdoor Retailer + Snow Show, Outdoor Retailer Summer Market and Outdoor Retailer Winter Market, which will move to November in 2018.
The shows will stage at the Denver Convention Center beginning in January with the Outdoor Retailer + Snow Show, January 25-28, 2018. Outdoor Retailer Summer Market will be July 23-26, 2018 and Outdoor Retailer Winter Market will be November 8-11, 2018. We will announce future dates shortly, once contracts are finalized for both Outdoor Retailer as well as for the co-location of Grassroots Outdoor Alliance Connect.
It's a testament to the strength of our community that so many incredible cities would compete for our business. It was an exhaustive process but the commitment of everyone involved enabled us to accomplish all of it in less than six months. Denver was our industry's undeniable choice.
We look forward to building a future together with Denver and thank Governor Hickenlooper, Luis Benitez, director of the Colorado Outdoor Recreation Industry Office, and Mayor Hancock for their gracious support. While we now turn to the future I must say that the support of the Salt Lake City community was essential in helping Outdoor Retailer grow and thrive over the past 22 years. We love Utah and the Salt Lake City community. Though the show may be departing, we will continue to support and visit Utah's public lands, communities, retailers and brands.
Denver was selected not only because it met the logistical criteria to host a successful show (we expect to bring more than 85,000 attendees annually, across three shows), but also because the state of Colorado shares the industry's passion for outdoor recreation and preserving public lands.
Now the Outdoor Retailer team is committed to helping you make the most of this exciting new chapter and we expect that some of you will have questions. We have provided information in this Q&A and urge you to reach out to your Account Executive or the Retail Relations team with further queries.
I encourage those of you joining us at Summer Market to come by The Camp (Booth 38088) on Wednesday, July 26, 2017 from 3:30 – 4:30 p.m., for a live Q&A session. I'll be sitting down with Amy Roberts, OIA's Executive Director and Rich Hill, Grassroots Outdoor Alliance President to talk about all things Denver and about the future of our show. Stick around for a happy hour afterward; we'd love to meet you.
"Denver is a wonderful choice for hosting a co-located Outdoor Retailer and Grassroots Connect," says Rich Hill, president of Grassroots Outdoor Alliance. "These combined events in Denver will deliver the most effective and efficient nine days of our specialty-retail buying cycle. We look forward to continue working closely with Outdoor Retailer and OIA to achieve this and other shared industry goals."
Thank you for your continued support through this complex process. We are excited about the move and look forward to our next 35 years.
Marisa Nicholson
Show Director of Outdoor Retailer