Power Rangers
---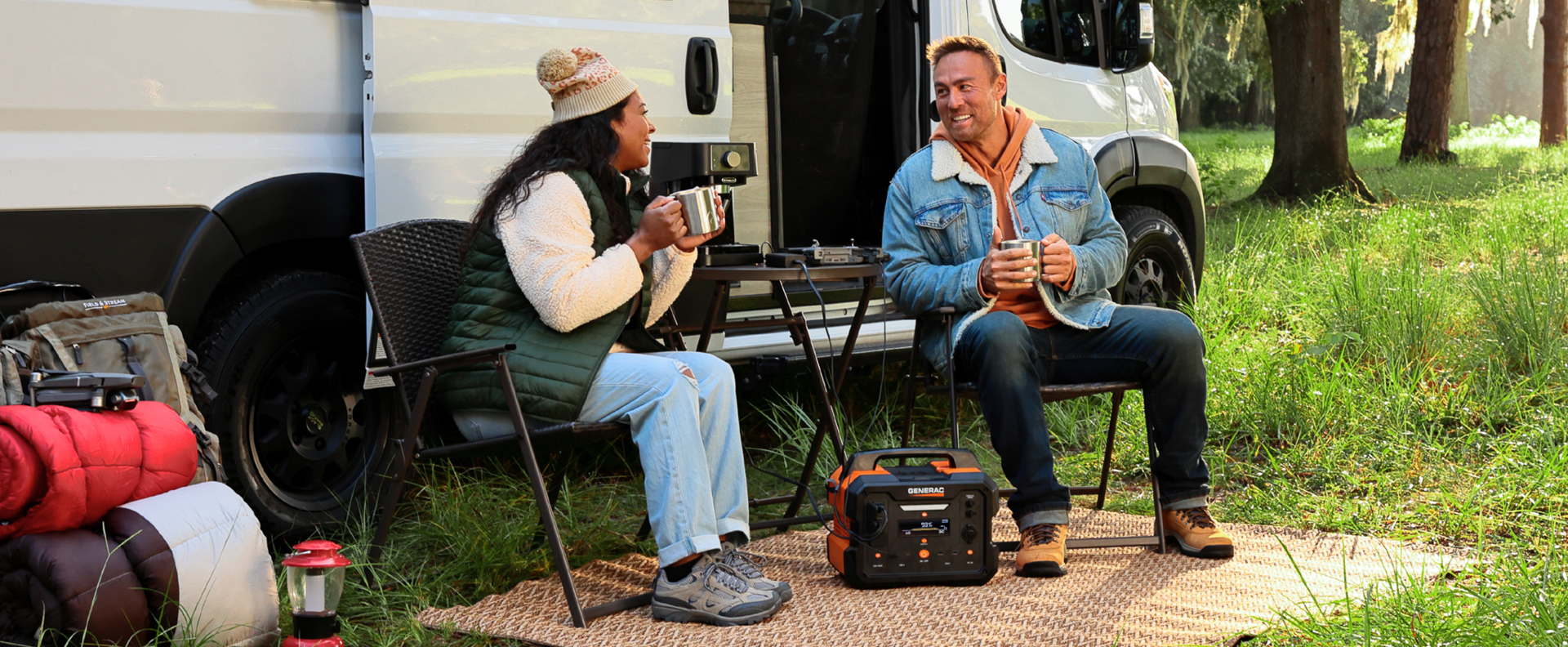 By Dough Schnitszpahn
It's common knowledge that the social distancing of the pandemic meant more people got outdoors—hiking, car camping, visiting national parks, and even finding ways to work from the wild. That uptick in outdoor recreation has now become the norm, however; people are continuing to flock to the outdoors and some are even working from tech-savvy campground basecamps. According to the 2023 Camping Report published by camping info and booking app, The Dyrt (thedyrt.com), the camping community is continuing to grow, with an estimated 80+ million campers in the U.S. and 7.2 million first-timers pulling up in RVs and pitching tents in 2022.
These next-gen campers are not all interested in roughing it—many are bringing their devices. They want to stay connected to precious cell phones, GPS units, laptops, action cameras, and more in order to document the experience, make life under the stars a bit less isolated, or, increasingly, to log in to work on days when they would otherwise have been stuck at home or in the office. All those devices need juice, of course, so it's no surprise that consumers are seeking portable power stations to help them work from the woods.
According to analytics firm MarketsandMarkets (marketsandmarkets.com), which searches for revenue opportunities in new and growing markets, the portable power market station market is estimated to grow from $500 million in 2023 to $1.1 billion in 2028. It credits much of that spike to the rise in outdoor recreation and a "growing millennial camping population who are updated with the latest technologies."
It's no surprise, then, that Generac, a power products and energy technology solutions manufacturer founded in 1959, is moving full-force into the portable power game. Its new GB1000 ($999, 1086Wh capacity) and GB2000 ($1,799, 2106Wh capacity) Portable Power Stations charge up a wide range of electronics—including phones, laptops, action cameras, refrigerators, sump pumps, power tools and more—outside and inside. The units provide convenient power access with integrated AC and 12V DC outlets, USB ports and a 15W wireless charging pad.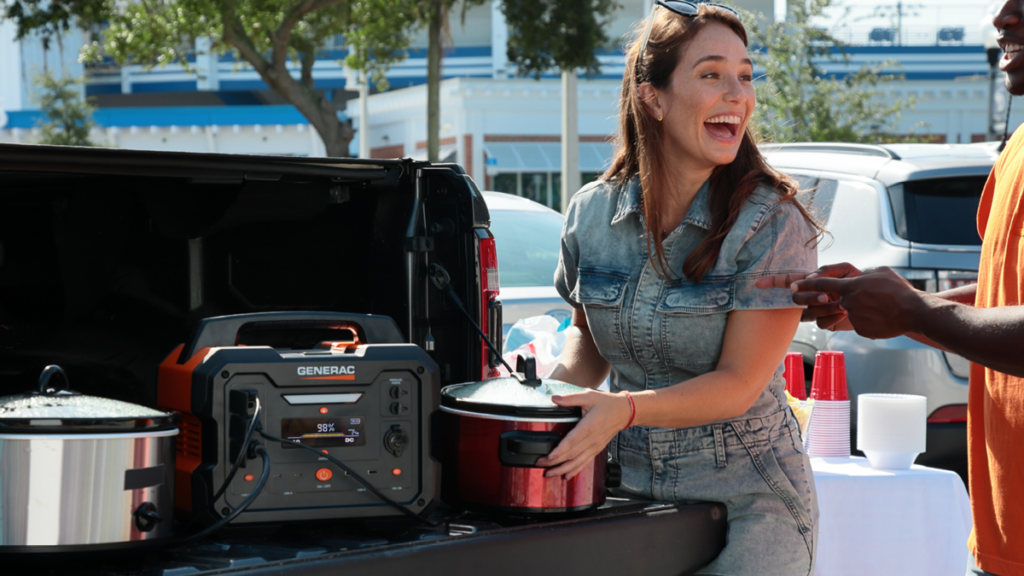 Creating portable power stations was a natural move for a brand known for reliable home and business generators. "Our goal with the GB series was to achieve a powerful, high-quality product at an approachable price point. To many people, Generac means reliability, and we had to make sure this product lived up to those standards," says Randy Sandlin, Generac's senior VP global product management. "This is a product that's been designed from the ground up to deliver high-power output and versatile, fast-charging technology with a long-lasting battery."
Generac also manufactures a 100W GS100 Solar Panel ($299) that will pair with the new Portable Power Stations. Up to four panels can be paralleled with the stations to provide up to 400W of solar charge, a godsend for those working for long periods away from a wall charger and a plus for the use of renewable energy.
The needs of core outdoor industry consumers like work-from-the-woods campers and sustainability seekers were paramount to the brand. "In the development of this product, we conducted extensive market research with the goal of identifying several key personas representing our customers. Our findings determined that the majority of our customers fit into three specific categories: campers and recreationists, sustainably minded consumers, and those who need access to power in a situation without a traditional wall outlet," says Sandlin.
As the demand for portable power surges, expect even more innovation down the road. "This is just the beginning for batteries. Generac recognizes that the market is shifting, and demand will continue to grow for battery options," says Sandlin. "Customers have known the Generac brand represents power and quality, and we will continue to invest to be a market leader in this space."
---
 This article is made possible by Generac.