WINNERS ANNOUNCED FOR THE 13TH ANNUAL OUTDOOR RETAILER INSPIRATION AWARDS
---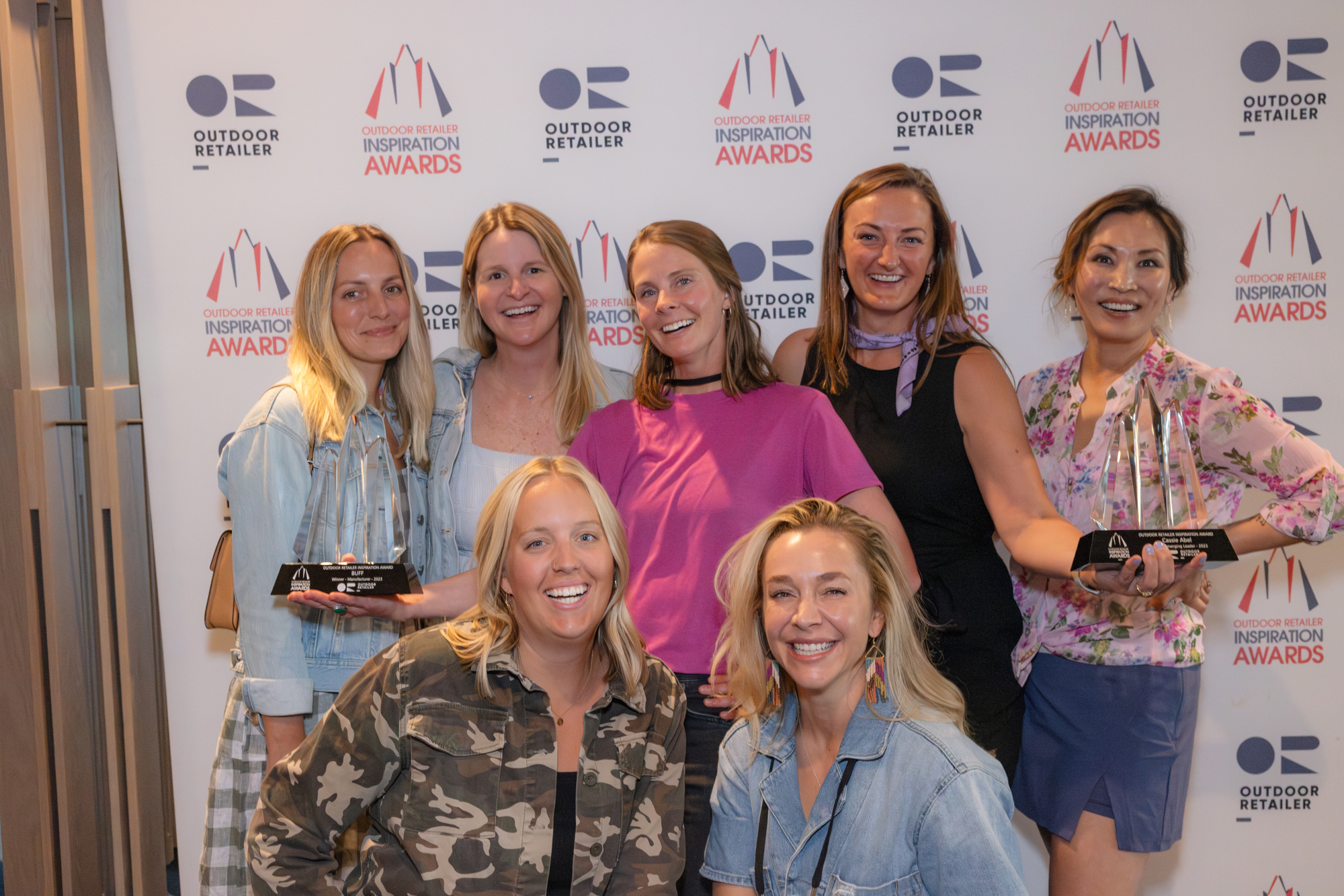 SAN JUAN CAPISTRANO, California – (June 27, 2023) – The recipients of the 13th annual Outdoor Retailer Inspiration Awards were unveiled during a ceremony on the second night of Outdoor Retailer Summer, June 20, 2023, in Salt Lake City. Hosted by Timmy O'Neill, the joyful ceremony recognized people and programs advocating for wild places, equitable access, and empowering more people to connect with the great outdoors.
"The incredible finalists and recipients of this year's Outdoor Retailer Inspiration Awards are all dedicated to helping people of all backgrounds and abilities get outside. And they're creating programs and products to make outdoor experiences more accessible, and as a result, improving lives," said Sean Smith, acting show director for Outdoor Retailer. "The outdoor industry understands that each act has the ability to inspire others to explore, protect, and build community in nature. We're honored to celebrate those taking action, redefining business, and encouraging people to confidently get outside."
An independent judging panel determined the 2023 winners across five categories: individual, emerging leader, manufacturer, nonprofit organization, and retailer. This year's recipients:
Individual: Becky Rom
Ten years ago, Becky Rom envisioned permanent protections for the Boundary Waters, Voyageurs National Park, and Quetico Provincial Park in Canada by proactively banning copper mining in its headwaters. She built a successful movement she continues to lead as volunteer national chair of the Campaign to Save the Boundary Waters. A retired attorney, she also mentors youth and fundraises to protect America's most-visited wilderness.
Emerging Leader: Cassie Abel
Cassie Abel launched Wild Rye to fill the gap she saw in mountain gear for women and created a line of women's outdoor apparel to welcome women-identifying adventurers into the outdoors. She also founded Women-Led Wednesday, an annual shopping holiday to elevate women in business. She's changing the narrative and dedicated to getting more women comfortable and confident outdoors.
Manufacturer: BUFF
BUFF is using business as a force for good. Since inception 30 years ago, BUFF remains committed to protecting the environment, producing responsibly, and pursuing the well-being of their employees and the communities they serve. BUFF's "Do More Now" initiative represents an intention to act, protect, care, and share more now, and to make life for sports and outdoor lovers easier and more comfortable.
Nonprofit: Adaptive Adventures
Adaptive Adventures provides progressive outdoor sports opportunities to improve quality of life for children, adults, and veterans with physical disabilities and their families. By offering access to participation regardless of location, equipment needs, or economic status; and through working with manufacturers, retailers, and organizations; Adaptive Adventures is committed to cultivating inclusive communities where individuals can thrive.
Retailer: Alpinistas
Alpinistas exists to help make the outdoors more accessible to women. The online store retails top outdoor gear to women through a friendly shopping experience, along with providing educational programs, leading guided adventures, and funding scholarships to help teach outdoor skills. It's all part of Alpinistas' mission to encourage and empower women to explore the outdoors.
The awards ceremony was hosted by rock climber, outdoor advocate, and past recipient Timmy O'Neill. He celebrated the finalists and winners and encouraged the audience to connect with new people and seek inspiration from one another.
Outdoor Retailer Summer took place June 19-21, 2023, at the Salt Palace in Salt Lake City, Utah. The industry will gather again back in Salt Lake this November for Outdoor Retailer Winter from November 14-16, 2023, to kick off the fall/winter season.
Outdoor Retailer awards programs will return in 2024. Opportunities are available for brands to get involved with Outdoor Retailer through exhibiting, experiences, advocacy programs, sponsorships, speaking, and more at any future event.