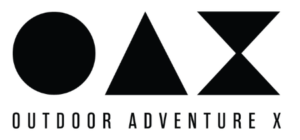 Outdoor Adventure X (OAX), a new mountain gear festival, debuts this June 17-18 at Snowbasin Resort, Pineview Reservoir, and Anderson Cove Campground in Utah just prior to Outdoor Retailer Summer. Outdoor enthusiasts can spend the weekend immersed in activities on the mountain and water with leading outdoor experts, plus shop for great gear, attend educational clinics and workshops, camp (or glamp) with friends and family, celebrate at happy hours, listen to live music, and soak in the mountain air.
Activities will include climbing, hiking, paddling, mountain biking, overlanding, and more – all open to the public. The experiences, education sessions, and workshops will be led by expert guides, and on-site camping is available for the weekend. Brands have the opportunity to both demo and sell products. See the event map and get all of the details at www.outdooradventurex.com.
Location
Snowbasin Resort: 3925 Snowbasin Rd, Huntsville, UT 84317
Public Hours
Saturday, June 17, 2023: 9 a.m. – 5 p.m.
Sunday, June 18, 2023: 9 a.m. – 3 p.m.
OUTDOOR RETAILER INDUSTRY DAY
Sunday, June 18, at Outdoor Adventure X is Outdoor Retailer Industry Day. All registered Outdoor Retailer attendees can access OAX for free with their Outdoor Retailer badge and participate in all outdoor activities, education sessions, workshops, and more. Enjoy a day of outdoor fun, connect with participating brands, gather ideas for your business, and get an up-close look at how today's consumers are engaging with current season products.
To attend Outdoor Retailer Industry Day at OAX:
Register for Outdoor Retailer Summer (if you haven't already) – REGISTER
Sign up for Outdoor Retailer Industry Day at OAX – SIGN UP
Pick up your badge at the Salt Palace
Take the free shuttle from the Salt Palace or drive up to Snowbasin
Enjoy your day at OAX!
Free Shuttle
Two free shuttles for Outdoor Retailer badge holders will depart from and return to the Salt Palace for Outdoor Retailer Industry Day on Sunday, June 18.
Departures from the Salt Palace – East Entrance, 100 S W Temple St, Salt Lake City, UT 84101
8:30 a.m.
9:30 a.m.
Return from Snowbasin Resort – see event map
2:00 p.m.
3:00 p.m.
Free parking at Snowbasin is also available to registered Outdoor Retailer Industry Day attendees – just add the option when you're signing up for OAX.
Additional information for Outdoor Retailer Industry Day
Outdoor Retailer badge pick-up is available starting Saturday, June 17 and will be open the morning of Industry Day – see badge pick-up hours.
Snowbasin is about an hour drive north of Salt Lake.
Food and drinks will be available for purchase on site at OAX.
On-site shuttles will connect to on-mountain opportunities at the Snowbasin main event site to the on-water and camping at Pineview Reservoir and Anderson Cove Campground.
Full weekend passes, tickets for Saturday, June 17, and camping packages are available for purchase at www.outdooradventurex.com.
Join us for a day of outdoor fun at Outdoor Adventure X! See the event map, schedules, and more at www.outdooradventurex.com.