Outdoor Retailer Adds Bike Category to Winter Market
---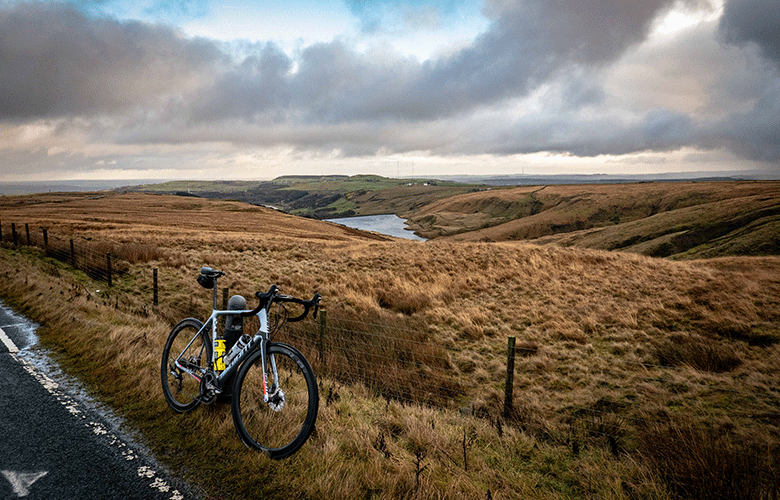 Demo Experience at Summer Market 2019 moves to Chatfield State Park
SAN JUAN CAPISTRANO, California – (March 11, 2019) – Outdoor Retailer, the largest U.S. tradeshow and premier business event for the outdoor industry, announced today the introduction of bike at Outdoor Retailer Winter Market in 2019. Cycling brands and suppliers will join together with outdoor exhibitors, retailers, bike dealers, buyers, and advocacy organizations on the show floor this fall. Winter Market kicks off the winter outdoor season and runs from November 5-7, 2019 at the Colorado Convention Center in Denver, Colorado.
"We're excited to bring outdoor and bike together at Outdoor Retailer as we launch the winter season," said Marisa Nicholson, Outdoor Retailer vice president and show director. "It's a natural fit for bike to be part of Outdoor Retailer. Our data indicates that we already see over 3,000 buyers attending our shows who purchase for bike, so incorporating the category makes the show even more valuable. Additionally, retailers, dealers, and buyers will have an opportunity to discover new brands and products, expand store offerings, and make new connections to support their businesses."
Clinics, bike-focused education, and product testing will be integrated alongside exhibiting brands from across bike categories at Winter Market. The scheduled sessions and bike display areas will reside in a new zone within the show floorplan – The Park.
"Outdoor Industry Association welcomes the bike community into Outdoor Retailer Winter Market in November. OIA ConsumerVue research shows that someone who is a hiker, climber and camper is often a road or mountain biker too, making this a great opportunity for the outdoor and bike communities to align," said Amy Roberts, OIA executive director. "The addition of bike allows retailers to efficiently see more product under one roof. We look forward to working with the bike advocacy groups on efforts that increase recreation funding and promote increased outdoor and bike participation. The OIA Sustainability Working Group also meets at the November show, making it easier for bike brands to accelerate supply chain sustainability improvements and meet customer expectations."
Winter Market is one of three annual tradeshows in Denver for Outdoor Retailer. The show sits at the front of the winter outdoor buying season, setting the stage for product debuts, as well as highlighting innovation throughout the industry. Sponsored by the Outdoor Industry Association (OIA) and Snowsports Industries America (SIA), Winter Market features a full lineup of education sessions and curated areas focused on design and climbing, plus Venture Out for discovery of modern outdoor trends. The show is co-located with the Grassroots Connect specialty retail fall show, which runs November 1-4, 2019 at the Colorado Convention Center.
"Connecting the bike business with Outdoor Retailer Winter Market is a logical move and a big opportunity for all involved," said Tim Blumenthal, president of PeopleForBikes. "People who ski, hike, climb, camp, and boat also bike – there's so much overlap in participation and products. Emerald Expositions has been one of PeopleForBikes' most generous and time-tested supporters and we look forward to extending our partnership by actively participating in the November show."
In June, Outdoor Retailer Summer Market returns to Denver and the Demo Experience moves to a new location. This year, the Demo Experience will be situated on the swim beach and 1,400-acre lake at Chatfield State Park in Littleton, Colorado. The tradeshow runs from June 18-20, 2019, at the Colorado Convention Center, with the demo taking place one day prior on June 17. Registration for Summer Market is now open.
"The Demo Experience will be the best place for retailers, buyers and attendees to test all of the latest equipment across categories, leading to more informed buying decisions," Nicholson said. "The expansive beach, large lake, and miles of trails at Chatfield State Park allow space for attendees to engage in a full range of water and land-based pursuits."
For more information about exhibit opportunities with Outdoor Retailer, contact Krista Dill, director of sales, at krista.dill@www.outdoorretailer.com or an account executive. For bike-focused booth and sponsorship opportunities, contact Andria Klinger, senior account executive, at andria.klinger@www.outdoorretailer.com.
Learn more about Bike at Winter Market here.
###
About Outdoor Retailer
Outdoor Retailer brings together retailers, manufacturers, industry advocates and media to conduct the business of outdoor recreation through trade shows, Outdoor Retailer Magazine, product demo events, media events and web-based business solutions. The Outdoor Retailer trade shows are the premier outdoor industry events for North America, providing platforms for critical face-to-face business initiatives, line previews, innovations, launches, networking and retailer education. Visit outdoorretailer.com for more information.
Outdoor Retailer is owned by Emerald Expositions, a leading operator of business-to-business trade shows in the United States. The company currently operates 60 trade shows, as well as numerous other face-to-face events. In 2018, Emerald's events connected over 500,000 global attendees and exhibitors and occupied nearly 7 million net square feet of exhibition space.
Media Contact
Lisa Ramsperger
Outdoor Retailer
lisa.ramsperger@www.outdoorretailer.com
(949) 225-3329