Community and Contacts
---

Snow pummeled the resorts in the Wasatch and the outdoor industry returned to its familiar digs in the Salt Palace Convention Center—but the world has changed dramatically since Outdoor Retailer last took place in Utah in the summer of 2017. And the press of new challenges could be felt in the halls—political controversy, after-effects of the pandemic, rising inflation, disruption of supply chains, new trends that have upended old institutions have all put the outdoor industry on uncertain footing. But the outdoor industry has alwasy been both resilient and innovative and the 2023 Outdoor Retailer Snow Show, while smaller than previous iterations, was filled with hope, new ideas, and new exhibitors for those who showed up. On the floor, the sentiment of most attendees was that the business was brisk and the sense of community was as tight as ever. 
"The Show was a success for us," said Jay Getzel, senior director of sales at Nite Ize. "From a size standpoint, I would say the square footage here is smaller than I expected, but there's been consistently steady traffic. There have been three to five active buyers in the booth at any given time during the show. It's been surprising in a good way." 
The scaled down exhibition floor and lack of participation from ionic big brands was not a problem for those who did pay to be here. In fact, for many of the smaller brands that bring new lifeblood into the industry, those omissions offered opportunity.  
"All the midsize brands that are here normally would have been bookended by the giants and they wouldn't see the retail traffic walking through that they did at this show," he said. "So, they were busy and having great conversations, probably deeper and hopefully more impactful."  
New Blood, New Ideas 
The Show continued to position itself as the gathering place of the outdoor industry. Education sessions from SIA, OIA, and NPD provided valuable resources to attendees. Sessions held at the  Community Action Center and featuring the likes of progressive Salt Lake City Mayor Erin Mendenhall and pro athlete Caroline Gleich sparked important conversations. The usual, powerful panels at The Camp broached inclusivity and new ideas. The Outdoor Retailer Innovation Awards showed off the best the industry has to offer when it comes to making products that not only solve problems but also see business as something that can enact positive change in the world, rather than just promote consumerism for its own sake. In this arena the show was as big as ever and gave many attendees reason to plan to keep investing in it.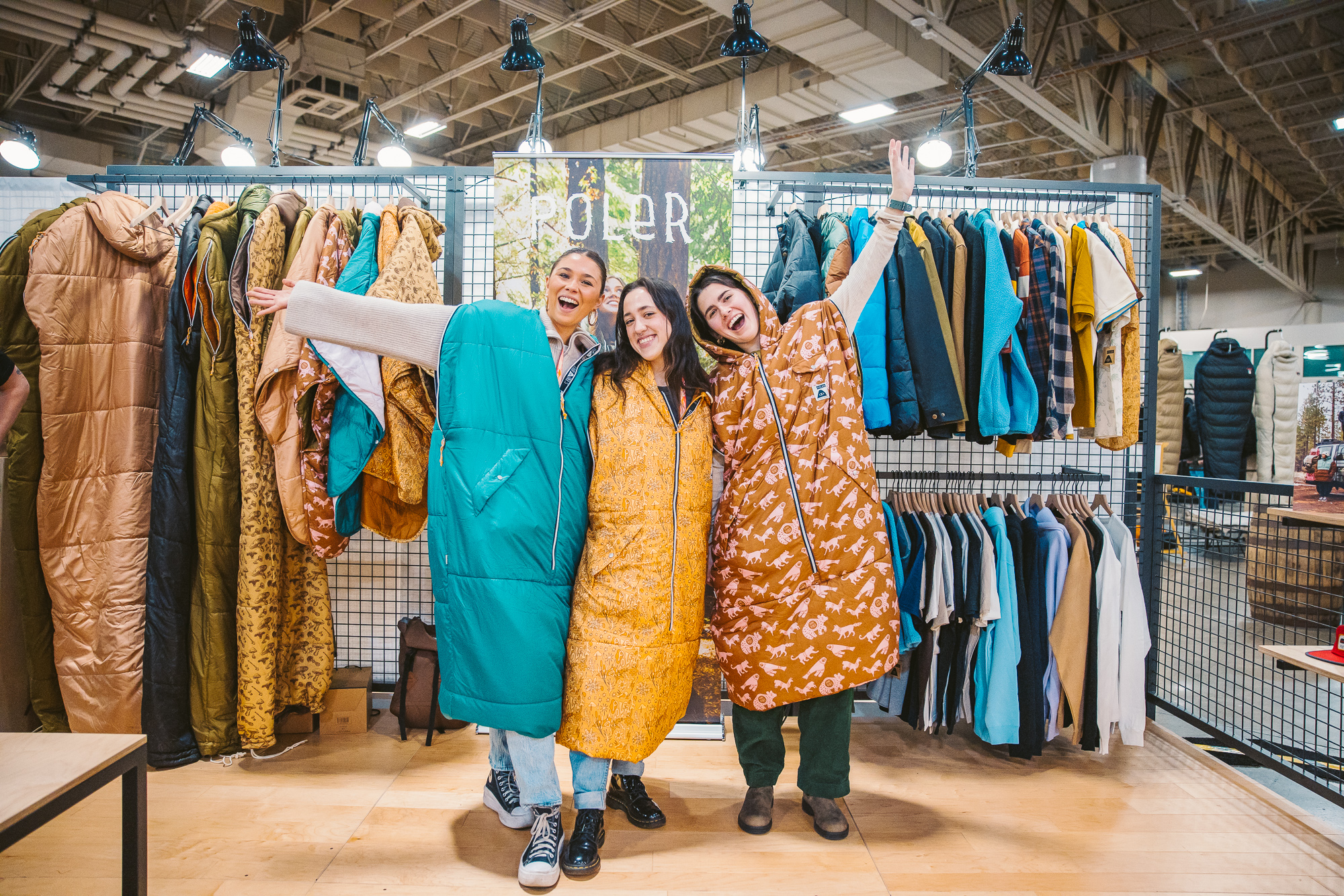 "It's just good to start coming together, to be back here in Salt Lake City through all the trials and tribulations and adversity with the show moving and everything," said Daniel Uretsky, president of Allied Feather and Down, which won an Innovation Award on Day 2. "But I'm happy to see people coming back together to talk and find new ways to do things in the best possible way. I just hope this show continues to build momentum, that more and more brands, more and more people continue to come and show up and support the industry, not just the products, but the innovation and sustainability aspects of it. It's such an important industry with such an important message and such an important mission."  
New brands, as always, gave juice to the floor. 
"This is our first show, so we didn't really have any expectations comparatively from previous shows, as I'm sure other people have, but it's been a huge success," said Nathan Grant, senior sales development for Steeped Coffee. 
These new brands liked what they experienced in Salt Lake and they want to come back. 
"We do other shows, some of the big merchandise shows like AmericasMart, all of that. But we wanted to branch into tighter outdoor community stuff," said Robert Rankin, vice president of first-time exhibitor True North, based out of Big Fork, Montana, which produces high-end blankets that help support national forest non-profits. "I remember the OR shows from back in the early 2000s up until 2012, and they were huge. So, this show is smaller and tighter, but a lot of that, I feel, has to do with the bounce back from COVID as well as bringing the Show back to Salt Lake City, which we think was important. We weren't expecting it to be a blowout. We've made a lot of new contacts and, for us, that's really what it's about contact. It's not about necessarily selling tons and tons of products." 
The Show also gave brands, retailers and other attendees a chance to wrap their heads around how to navigate current challenges in the marketplace. The Show's resources go beyond simply tossing attendees out on their own to sell their wares. Education sessions and panels help guide them. NPD in particular has continued to partner with the show and the group's booth was buzzing with those how wanted to better understand market trends, and a lot of that data says something those in the industry for a long time already know intrinsically—small, new brands, like those on the show floor, energize retail and fill in the gaps. 
"All the data that we collect that is a proxy for activity—like looking at ski pass sales or engagement at gyms—all indicates that consumers are still interested in the outdoors, they're still excited to go camping and so forth," said Dirk Sorenson, executive director, industry analyst in The NPD Group's Sports practice. "Where the switch is happening is at retail. Consumers maybe bought a tent two years ago—they don't need a new one—so now they're buying a lot of accessories. The other challenge we are facing is around the levels of inventory at retail, how to manage that effectively, how to price effectively and so forth. So, we're really seeing a lot more interest in what we do more around what's the right price for an existing item? How do I help my retailers move through inventory but not do so at the expense of continued engagement interest in an item or category? We don't want to just do a fire sale." 
Indeed, according to Sorenson, the key is being able to adapt. "A lot of people are being measured in how they handle the slow demand and increased inventory that we're seeing in retail. It's really cool. It's really very heartening when you see people having conversations that you are seeing them have here. It's a little less about what's a hot new product or new category, and a lot more about how we engage consumers and keep them buying stuff." 
Moving Forward 
"I really look forward to seeing the summer show," said Getzel. "I'd love to think there will be some resurgence from the core community—the footwear, pack, and sleeping bag world. I do hope a handful of those vendors roll in because I think we do need to be together to be successful."  
That sentiment was the chorus of attendees in Salt Lake City. They see Outdoor Retailer as a community gathering and they want to see it succeed to keep the industry strong as a whole. And they want to continue to work together to build that community. 
"This is our first time at the Outdoor Retailer Show. And I can say it won't be our last—it has been fantastic for us to connect with companies from all over the country, all over the world, who share our values and also want to see solutions to climate change," said Laurel Eastman, a former pro kiteboarder and co-director of the National Action Team for Citizens Climate Lobby for the outdoor industry. "Having a booth in a trade show like this brings really interested people to our table. We've had a huge outreach to hundreds of people who visited our booth here." 
 The Show will change in the next year. In June, Outdoor Retailer's consumer event OAX will invite the public into the festival atmosphere that outdoor brands seem to bring with them when they pull out gear to hold and test. And the Show is willing to continue to change how it operates in order to keep up with a rapidly changing market and world. That's just what many of the most influential leaders in the industry want.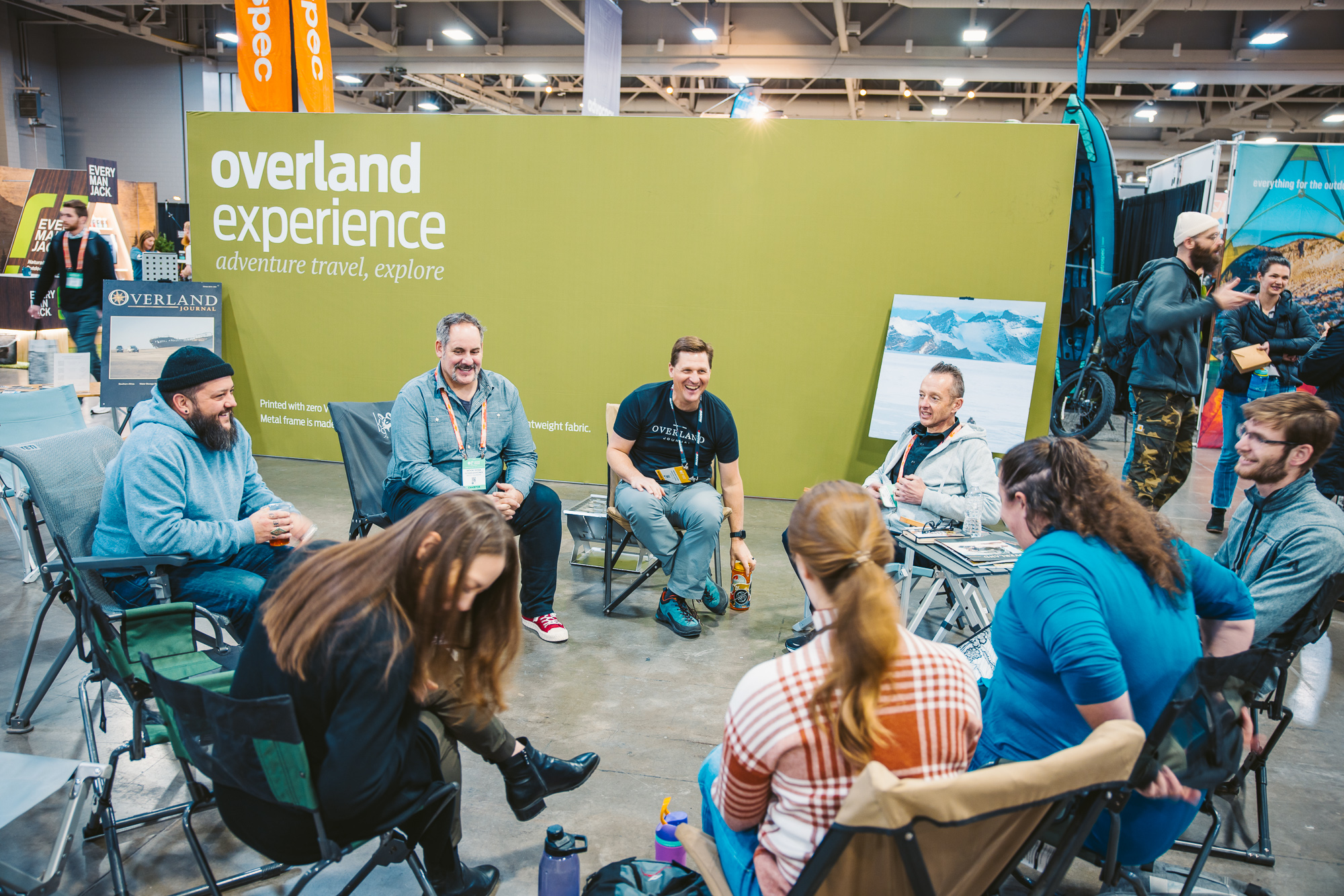 "What people want at Outdoor Retailer is to connect," said Jenna Calmer, cofounder of Basecamp Outdoor, which hosted the wildly successful Gather Women+ Networking Brunch that drew over 100 participants, including the public, looking to find industry jobs on Day 1. "So, any opportunity to do that is going to just be magical and draw a crowd. The more that you can get people actually outside doing the activities that they like together, the more the show will flourish. I like that. I also loved that the Show let Basecamp bring in the public because they want to see what's going on here. That's the type of inclusivity that will really make the show thrive." 
 The big takeaway is that the Show is nothing without the people who attend. The 2023 Snow Show succeeded in that department. And as it builds back up as the pandemic recedes, the people who have vision for the future will continue to be here. 
"For me, the Show has always been about relationships in a community with a shared passion for the outdoors," said Rue Mapp, the founder of Outdoor Afro and author of Nature Swagger: Stories and Visions of Black Joy in the Outdoors, who spoke at the Show. "These connections have helped brands and organizations like mine grow to have the kind of impact we all want to see—more people connecting to the outdoors for empowerment, joy, and healing. Showing up is my way of paying those relationships and connections forward while continuing to support inspired businesses that lead to more meaningful access to the outdoors for all. For these reasons, I'll continue to '#ShowUp!'" 
See you in June.