Intimate Buzz
---

One of the most important groups of Outdoor Retailer attendees found something even better than the current snow in the Wasatch at the Media Preview Monday night before Snow Show kicked off—a smorgasbord of new products to introduce to their readers. Journalists from outlets including Rolling Stone, Forbes, Outside, Good Housekeeping, Well+Good, the Associated Press, CBS local affiliate KUTV, NBC local affiliate KSLTV, Men's Journal, Hearst media, Overland Journal, and the Salt Lake Tribune showed up to see new products and get face time with PR reps. For the first time, the Show allowed PR agencies to show off brands that were not exhibiting at the preview. The result was a busy event that warmed media up for the Show and provided a lot of value to all involved.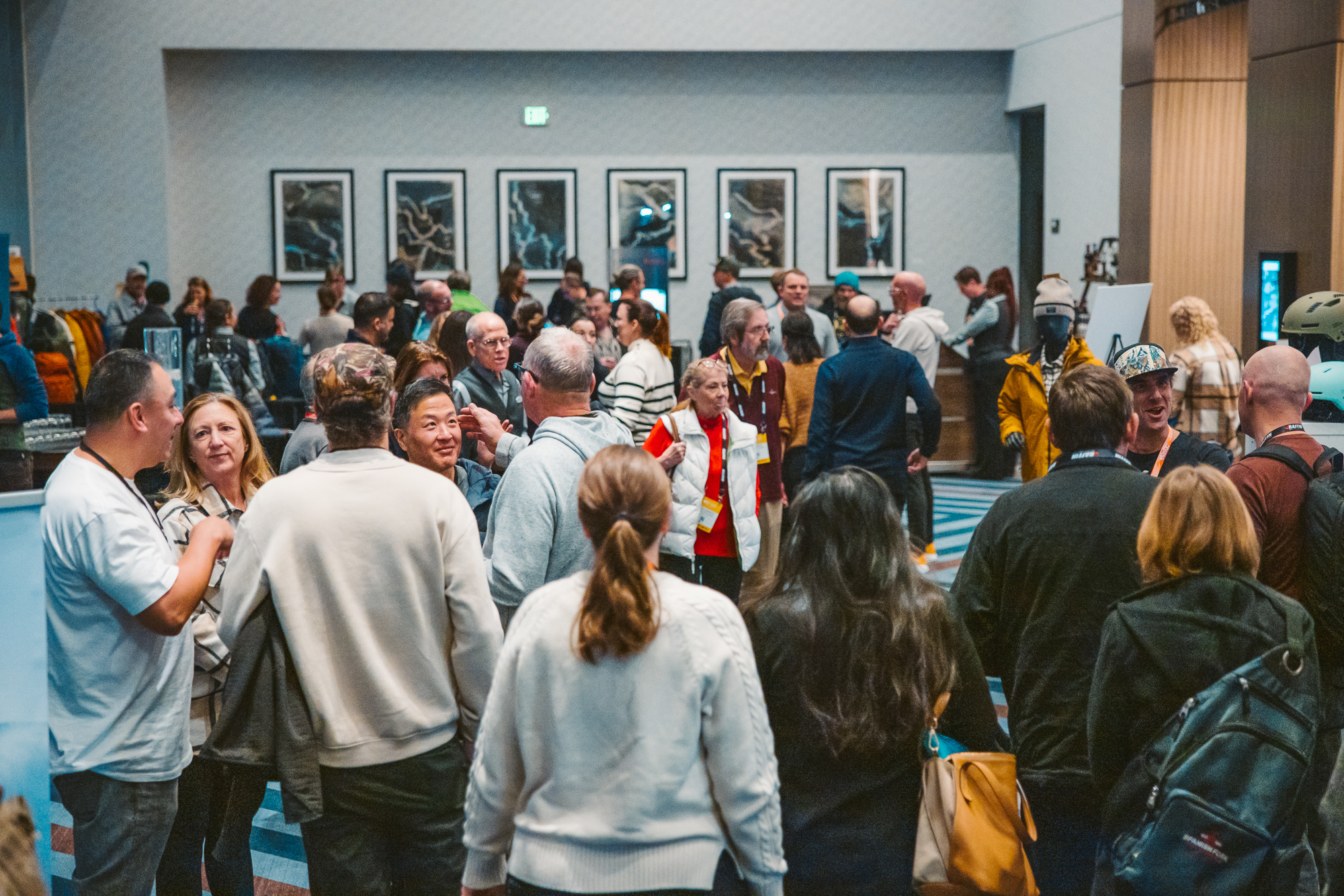 "It's just great to be able to have this kind of focus," said Chez Chesak, executive director of the Outdoor Writers Association of America. "You've got the brands here—and the PR folks—who want to talk to media. So it's just a little bit more intimate again, a little bit more focused."
The PR agencies exhibiting, which included Akimbo Communications, CGPR, Denny Ink, JAM Collective, Verde Brand Communications, Meteorite PR, and The Sideways Life PR, alongside individual brands, appreciated the ability to reconnect with reporters post pandemic, as everyone tries to refine their footing in a new media landscape.
"It's a chance to really get back into Salt Lake City and reconnect at the Show after so many years of COVID," said Julie Atherton, founder of JAM Collective. "We connected again and saw everybody and talked about the industry in general. And we have the chance to think about what the future of media looks like."
"It was a shining star of the show," said Chris Denny, founder of Deny Ink. "It was well attended by longstanding members of the media core and new outlets."
Media saw skis, packs, climbing gear, avalanche airbags, state-of-the-art insulation, waterproof-breathable fabrics, anti-stink sprays, Limber Bows (purposefully bent hiking poles), and much more. One of the biggest highlights was something you don't often see at a show that prides itself on human-powered recreation—a motorcycle in LAND Energy's electric District. The brand was a finalist for this year's Outdoor Retailer Innovation Awards, thanks to its smart vehicle that can handle roads and trails and allows riders to swap out batteries as technology improves. Plus, the brand hails from Cleveland, Ohio, and is on a mission to revive manufacturing in the Midwest with green thinking.