Media Preview Gets the Message Out
---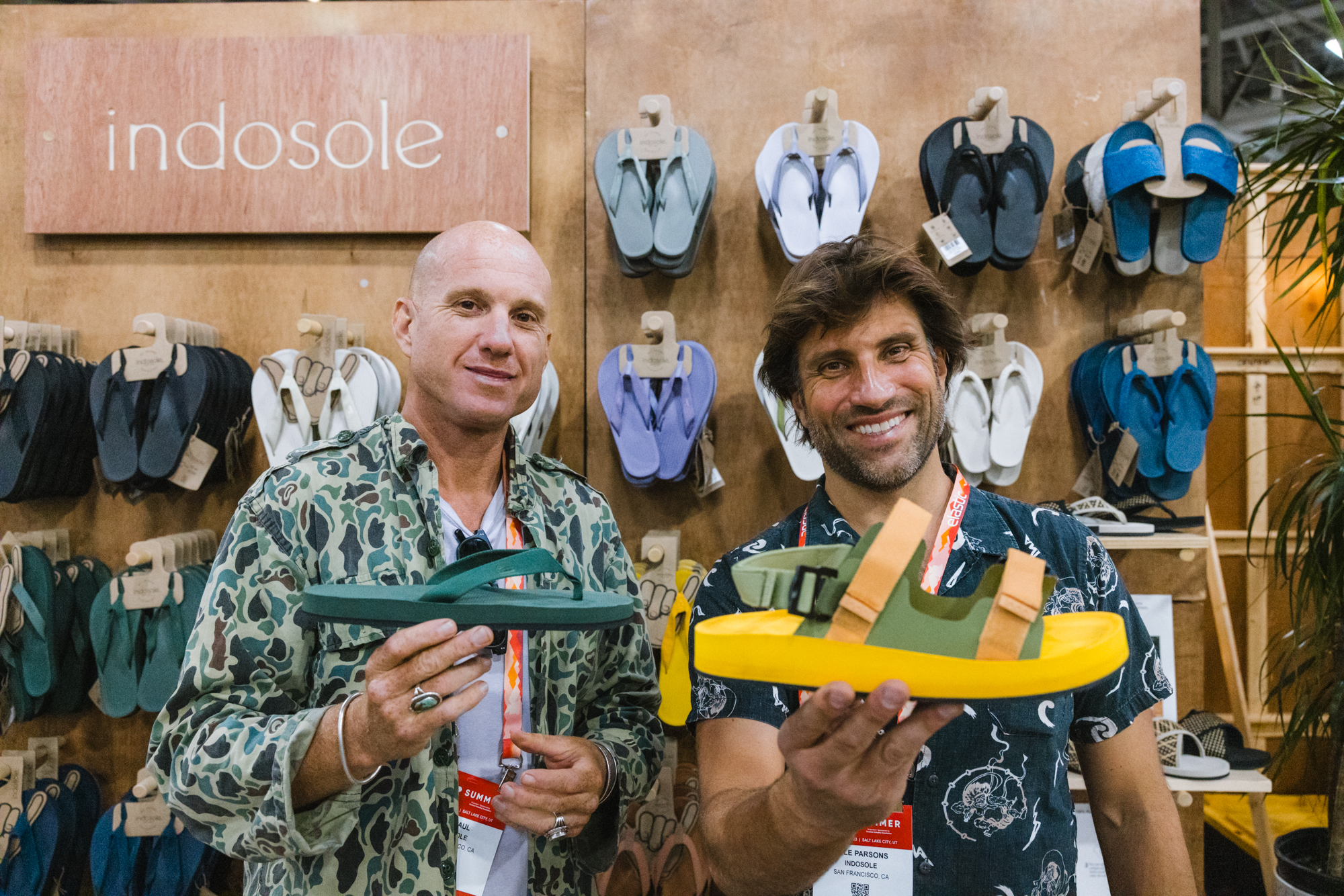 The event before the show is a big boost for winners like Indosole and gives brands the chance to connect with important influencers before things get crazy on the floor.
By Doug Schnitzspahn
With so much going on out on the floor and back-to-back appointments it's sometimes hard for brands to really get the chance to tell their stories to media at the Show. Enter the media preview that kicked off on Sunday night before Day 1. Here, brands hobnobbed with writers and influencers, sipped beverages of choice, and talked in depth about new products.
"It was a great opportunity for us to have our own space and display the brand the way we wanted it displayed in a media perspective. It's different than how you want to talk to a retail buyer," said Kyle Parsons, founder of footwear brand Indosole, a certified B Corp, which makes sandals from discarded tires. "Right away we had some hits from Outside magazine; Travel + Leisure; and Shop Eat Surf."
Those visits paid off for the brand, which was declared the "Best in Media Preview" winner of the event by votes from attending media. That was a big boost for the Bali-based company that is committed to a sustainable solution to the problem of tire waste.
"A lot of people don't know our brand—we're kind of the coolest brand that nobody knows about—and we don't have a big marketing budget so just getting our story out there and the significance of our environmental technologies we have created means a lot," said Parsons.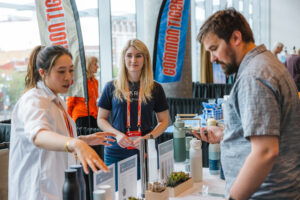 The event is about more than winning, however. The preview also serves as a big plus for PR agencies representing multiple brands.
"One of the things I love about the media preview is that it allows us to network in a way that you can't really do via email," said Louise Lintilhac, senior account manager at Press Forward PR, which showed new products from Ursa Major, Rnnr, Paka, Backcountry Access, Bivo, Velocio, and Bee's Wrap. "We spend a lot of time e-mailing and talking about new gear but there's a huge amount of value to in-person interaction, being able to touch product and explain it the way you can here is critical in the outdoor community."
It also gives brands the chance to stand out in a crowded field. Attendees are seeing a lot of portable power stations out on the floor, but UGREEN, which provides itself on the high quality of its product but admits it's not as good at talking to the media, got lots of attention at the event.
"It's exciting," said UGREEN's Steve Reutelhuber. "We really get to get our message out here."