More Than a Demo
---

Winter hit in full force at The Summit by Outdoor Retailer. Adding more snow to the 31 inches Utah's Brighton Resort has received in the past week in addition to a ridiculous 331 inches this season to date. It was an appropriate way to welcome the Show back to its longtime home in the Beehive State. But it was also a chance to introduce the new direction Outdoor Retailer has staked out for not just its own future but for trade shows in general. As much as it was a demo, it was also a gathering of community and a chance to give retailers, media, reps, and other attendees an opportunity to deepen essential outdoor skills that they can bring back home.
"Obviously we wanted to do something a little bit different for retailers and media back in Salt Lake," said Brandon Friese, sponsorship manager for The Summit by OR. "We wanted to change it up a little bit and add a little bit more education. So yes, you can still come and demo gear, but there are also classes with Inspired Summit Adventures guiding service. The guides have come out to teach avalanche safety, search and rescue, first aid, snow science, how to skin, how to splitboard—plus all the different little tips and tricks. So, it's a little bit more than just taking the gear out; it's about learning how to use that gear."
As in years past, attendees browsed tents from exhibitors including Arva, Barebones Living, BCA, Black Diamond, Breeo, Crescent Moon, DPS, Drip Drop, Giro, Hüga, Jack Wolfskin, Mainers Mitts, Milo, Nordik Eyewear, ONWRD, Opolis, Pallas/Chimera Snowboards, Phantom, SARS, Sierra Nevada, Snow Peak, Split Skis, Utah Avy Center, VSSL. But the real draw was a series of programs hosted by Inspired Summit Adventures. Guides taught beginners and experts how to uplevel their winter adventure skillset in everything from kicking turns on the skin track to assessing conditions. These sessions help retailers better connect to the needs of customers back home.
"It's bigger than just a demo experience," said Marisa Nicholson, Outdoor Retailer senior vice president and show director. "We brought in professional guides and all these different organizations to really help put on this education. Media can write about it and retailers can take it back into their stores and share it with their teams and customers. They'll be able to be more educated and really make sure that their customers have the best experience."
"For retailers who don't get the chance to get out in the mountains as much, this gives them the chance to come and see new gear and new technology and learn how to use beacons where they may not do that as often back home," said Friese.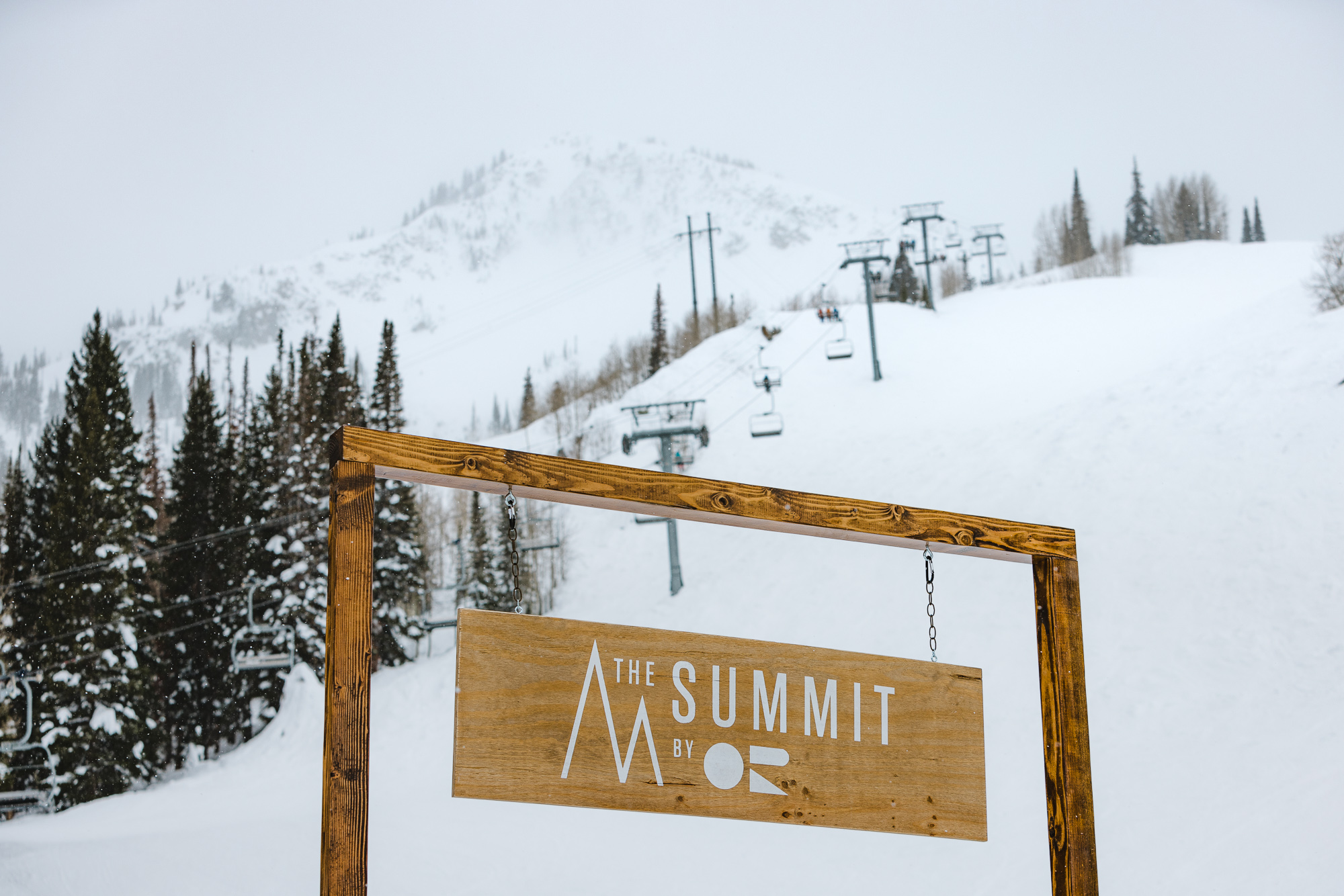 Education Pays
One of the companies best positioned to educate and roll out new product was Arva, which gave hands-on demonstrations of its new avalanche transceivers and air bags with carbon canisters (the first time the technology has been introduced outside of Europe). The brand, which exhibited alongside the Utah Avalanche Center, also put attendees out on the avalanche practice courses which it markets to resorts. The course can be reconfigured and give those learning how to use a transceiver more real-world experience.
"We are giving people the chance to time themselves for their own efficiency," said Jeremy Jolley, Arva North American market manager. "I don't like it to be a contest because there's never one winner. In the backcountry, it's all about safety."
This was a big takeaway at The Summit: Better understanding of safety translates into better educated customers and a more vigorous snowsports industry. "It's not just about buying a beacon, shovel, and probe," said Louise Lintilhac of Press Forward PR, which reps Backcountry Access. "You need to get the tools, but in tandem with that is making sure that you have the proper education. So, raising awareness for education and helping people understand that the education process is ongoing is critical to growing the backcountry sector of the ski industry."
There were chances to take deep dives into product all over the demo. DPS showed off Phantom, it's waxless treatment that permanently keeps skis and snowboard bases sliding. "Our goal is to show people that we can have predictable glide in a wide range of conditions—regardless of how much or how little we tune our skis," said Shaun Spacht, Phantom product and sales manager, who appreciated the hands-on opportunity of The Summit. "You have to test it to see that it works. And, even better, Phantom is a high-margin product that's going to produce a lot of revenue for shops."
DPS VP of Product and Operations Thomas Laasko was just glad to have the show back in the brand's home state to show off American manufacturing (and Utah's otherworldly snow). "I would say 90% of the people don't know that we make DPS in Salt Lake City. And just that alone, having those conversations, sitting on a chair, talking to people, really helps in our messaging." (Confession: We skied a few outstanding runs with Laasko to prove his point.)
One of the big winners at The Summit was simply slinging grub. The cooking demos hosted by Barebones Living and Breeo stoves were filled before the demo started and drew lines of attendees looking for hot biscuits and gravy and baked beans. "We don't normally exhibit in winter, but this is a great opportunity to activate," said Barebones' Erik Workman. "You know, it's been a big part of our lives and so we're just excited to be here. As long as you have food and hot cider, you know, the crowds come."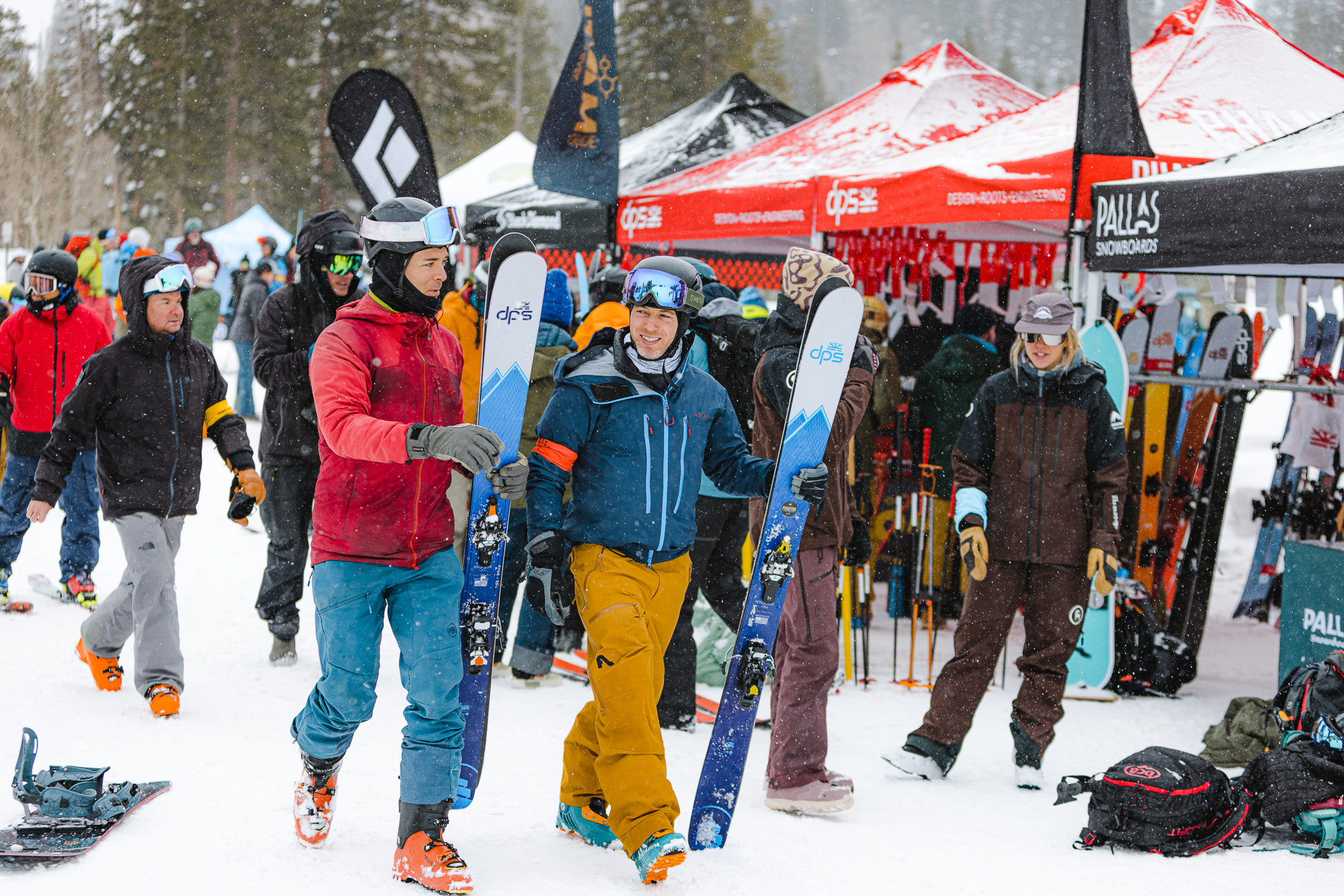 Moving Forward
The Summit is just the first step in the evolution of Outdoor Retailer in a rapidly changing trade show landscape. Experiential events are going to be key for brands who want to better speak to buyers and customers. And the Show is leading that transformation. Next, January, with the winter Show moving to Nov., The Summit will run for two days in conjunction with Winter Sports Market at the Salt Palace Convention Center. That's a power combo that has piqued the interest of retailers.
"I think it's going to capture the synergy of the buying groups," said Mike Donohue, co-owner of Vermont's Outdoor Gear Exchange. "It'll bring more energy to the demo. It'll make it a super valuable event. I'm just hoping all the timing works out and different organizations can coordinate."
This has been the plan all along for Outdoor Retailer. "Helping to streamline the calendar and align events will make it more efficient for brands and retailers," says Nicholson. "Winter Sports Market is excited to be sending its retailers to the November show. That really helps them get a first look at new product and get those buying decisions ahead of time. Then going into summer, we're going to be introducing Outdoor Adventure X, which is our on-mountain experience for consumers up at Snowbasin. There will be onsite camping, hiking, climbing, paddling, food, music—just a really fun weekend leading into the Show for brands and retailers to connect with their customers and get insights before we get down to business in the Salt Palace."
And yes, the time in the outdoors and especially out on Utah's snow really is invaluable for brands. "I was talking to [Black Diamond Ski Category Director] Mike Hattrup. We hadn't seen each other in so long, and we started reminiscing about the time spent on these slopes at the Show," said Eric Henderson, owner of Meteorite PR, here with brands Cardo and Db. "It was so invaluable when the Show was here in Salt Lake and seeing each other again really reconnects you to that. The best part is we can now share it with a newer generation that is unfamiliar with the show in Salt Lake."
We all know it's true that good skiing leads to good business and a stronger community. "It's such a great way to connect with the old guard of the community," said Laasko. "That's a big part of what these trade shows do—connecting with people and you never know where it will take you."