Ocean Down
---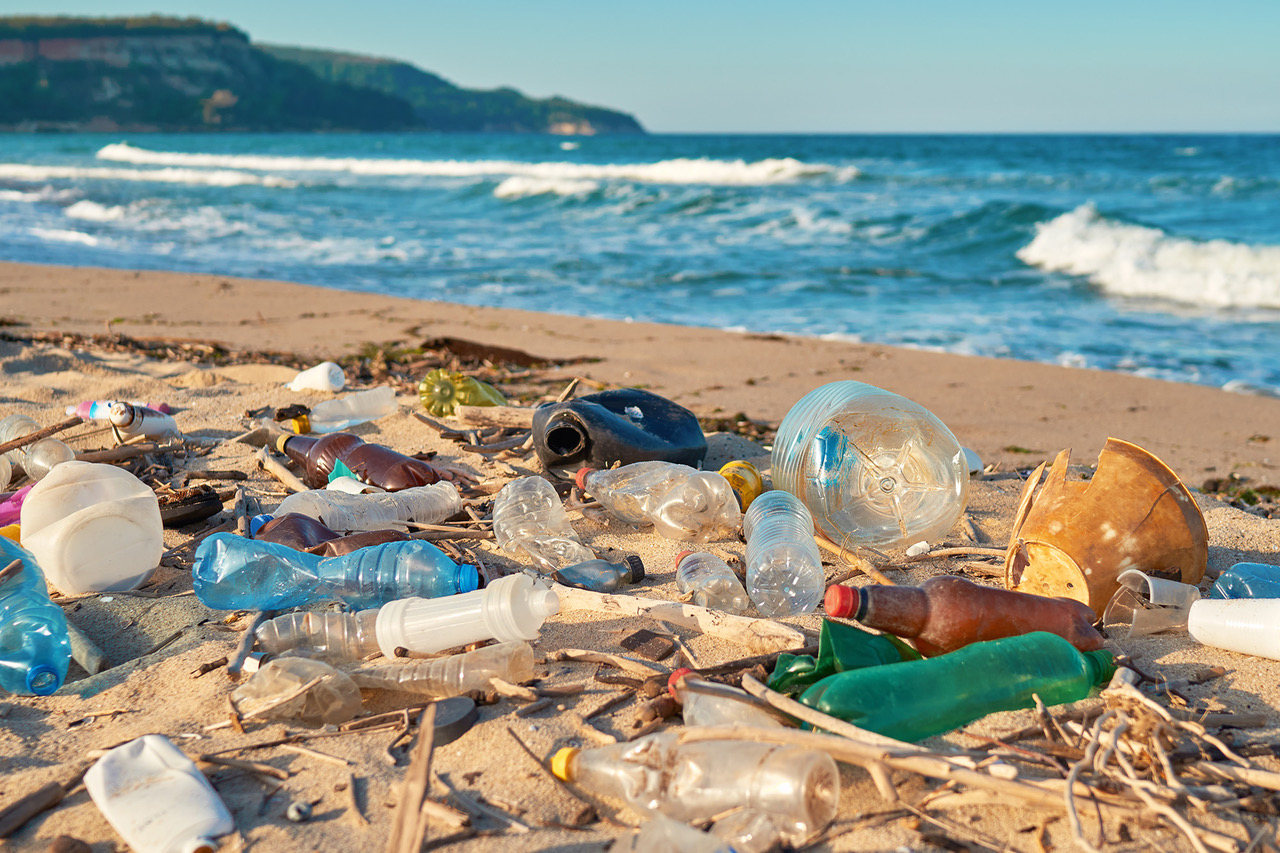 According to the IUCN, an international environmental network comprised of over 1,400 member organizations, at least 14 million tons of plastic waste end up in the world's oceans every year. In fact, 80% of the debris found in the ocean is plastic. That pollution is most evident in the Great Pacific Garbage Patch, a massive gyre of plastic waste located between North America and Japan where mostly plastic debris (and most of that microplastics) circulates with no hope of dissipating naturally.
All that plastic wreaks havoc on marine life, which digests between 12,000 to 24,000 tons of plastic each year, according to the Center for Biological Diversity. It affects humans, too, since small fish eat microplastics; bigger fish eat the small fish; and so on, until the plastic ends up in the seafood on our plates.
Doing something about the growing glut of ocean plastic and microplastics in the ocean, wildlife, and our own systems requires a wide range of action. The Center for Biological Diversity is actually petitioning the Environmental Protection Agency to regulate plastics as a pollutant under the Clean Water Act and to treat them as hazardous waste.
Another obvious measure is to simply stop putting plastic trash in the ocean. Sustainability advocate OceanCycle, whose founders Robert Goodwin and Ryan Schoenike first met working on recycling in Haiti, is on a mission to do just that by encouraging manufacturers to use recycled PET plastic (mostly from water bottles) that is collected within 30 miles of the ocean and then certifying their efforts. This means the plastic waste never reaches the sea.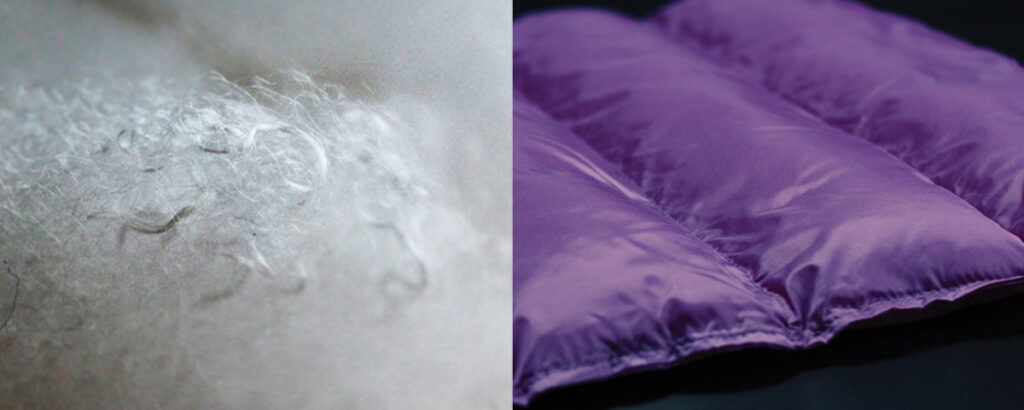 One of the first outdoor industry brands to use this rPET fiber is non-woven supplier Thermore, which has been a leader in crafting sustainable synthetic insulation such as blown Ecodown Fibers and hybrid EVOdown. Its new Ocean is a free fiber insulation created from ocean-bound plastic and it aims to help at least slow down the plastic waste problem.
"Thermore has successfully developed a synthetic down alternative made from 100% recycled fibers made exclusively from ocean-bound, post-consumer plastic bottles or rPET. We have been at the forefront of recycled thermal technology for a number of years and the development of the Ocean product is another example of this leadership," says Joe DiGirolamo, Thermore U.S. director of sales. "It was something we decided to do because the opportunity to make a difference was there based on our high level of expertise. We've experimented with both rPET and natural fibers, but we keep coming back to synthetic recycled fibers because of the higher performance they offer and the fact that it's truly a large scale problem that requires global attention."
DiGirolamo stresses that this is not plastic being removed from places like the Great Pacific Garbage Patch. "Initially, it might be believed that we're combing the ocean and collecting plastic out of the water itself and recycling it," says DiGirolamo. "But actually, plastic items that are directly exposed to salt water cannot be recycled effectively because the salt changes them chemically. You can't do anything meaningful with them. The main goal with ocean-bound recycling is to make sure that plastic bottles never make it to a body of water where they can cause environmental problems."
Thermore's Ocean has all the same qualities as any of its recycled synthetic down—it keeps in warmth, it breathes, it packs down. There's no performance difference (and, no, it doesn't smell like fish). It simply helps keep plastic out of the ocean and gives brands that use the insulation the chance to raise awareness and say that they are trying to be at least a small part of the solution.
"Thermore is focused on using high-quality recycled PET fiber that has the right denier size and the right properties for us to manipulate it the way we want in our end product," says DiGirolamo. "Once it undergoes our special processing it checks all the performance boxes and will be a meaningful addition to the puffer collections of the eco-conscious customer."
Written by Doug Schnitzspahn
This article is made possible by Thermore.